Jason Momao  shot to limelight with his role of Khal Drogo in Game Of Thrones. He didn't last beyond season 1 sadly.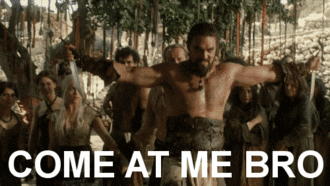 No need to feel bad, he is currently playing Aquaman.
There is only one true King. #unitetheseven pic.twitter.com/RDFG8jbuI6

— Zack Snyder (@ZackSnyder) February 20, 2015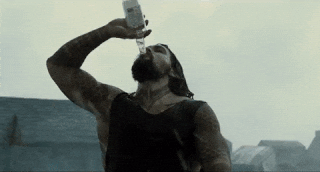 Back to time he was auditioning for the role, the actor said he was originally given a scene to read that consisted of repeating one word! He was supposed to say "no" menacingly over and over (not a great audition basically). After a suggestion from a friend, Momoa decided to try out the Haka for this audition. This aggressive dance, which Momoa described as "not a scene you do before a love scene," impressed show runners D. B. Weiss and David Benioff so much that they had him come back and perform it for a second time.
Catch his now-viral audition tape and decide for yourself:
For a background on Haka
It is a type of ancient Māori war dance traditionally performed on the battlefield but also when groups came together in peace. Haka is a fierce display of a tribe's pride, strength and unity and includes violent foot-stamping, tongue protrusions and rhythmic body slapping accompanying a loud chant. The words of a haka usually describe ancestors and events in the tribe's history poetically.
Today, haka is still performed during Māori ceremonies and celebrations to honour guests and important events like family events, like birthdays and weddings.
Haka is also used to challenge and intimidate opponents on the sports arena. You may have seen a haka performed by New Zealand's All Blacks before a rugby match? You'll probably agree you'd not want to challenge this team!
Hold on though…..
Jason Momao does it again! This time Jason surprised his friend at the popular fitness studio, Heartbreak Conditioning and decided to participate in a haka, and IT 👏IS 👏 AMAZING 👏!